About Kedai Koolcats
At Kedai Koolcats, we sprinkle cattitude on fabric and sew them into bags, pouches, accessories and cushions that are purrfect for cat lovers. All products are handmade with love by a husband-wife pair in Singapore, using quality designer cotton from all over the world. We accept customisations and refashion requests. Got any questions?
Meow at us
!
Hello From Koolcats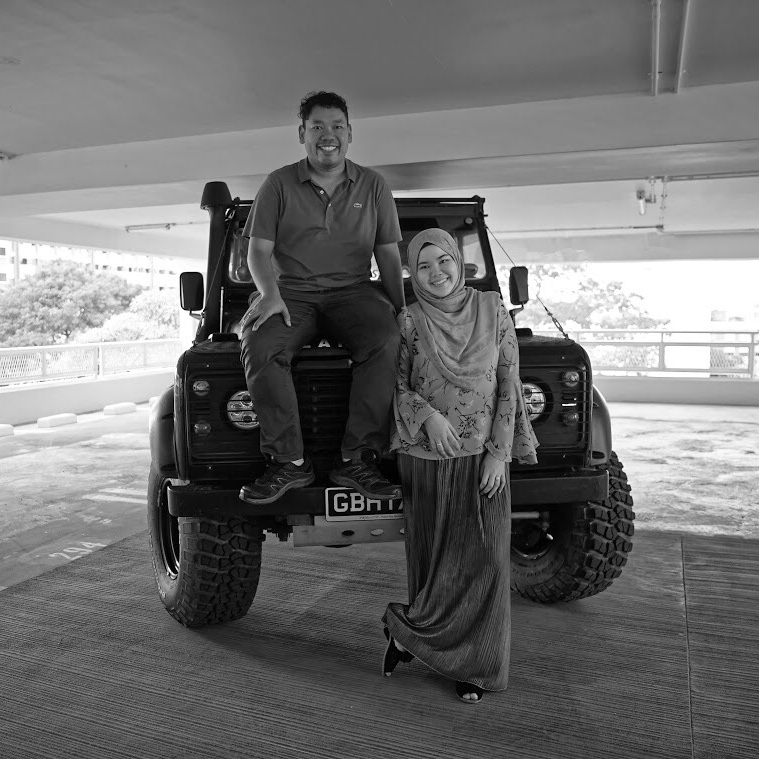 Hey dear fur-riend, thank you for joining Kedai Koolcats in our handmade journey! I am Isyana, and together with my husband whom I refer to as G, we are Koolcats. Kedai means 'shop' in Malay. So, Kedai Koolcats means our shop!
Our relationship with fabric started rather coincidentally. G travels quite a bit for work and during those trips, he buys fabric as souvenirs for me. It came to a point when we ran out of space to store our fabrics, so I turned them into pouches as gifts for fur-riends and family. We eventually fulfilled our first order in 2017. And since then, we have expanded our product range.
We are continuously exploring ways to grow, so follow us on
Facebook
and
Instagram
for more updates. See you around!
P.S. When we are not making and sewing, we go on adventure rides with our land rover as pictured above.
Shipping and Delivery
- Local Delivery

All local orders over SGD18.00 for products that are in stock and received from Monday to Friday, will be delivered on the same weekend for free. For delivery on the next evening, a fee of SGD5.00 applies.
- International ShippingEstimated Shipping Time: 2-5 weeks
All international orders for products that are in stock will be processed within 1-3 days and shipped with tracking via Singapore Post. In any case of delay in shipping, we will inform you and continue to monitor the order. Kedai Koolcats will not be liable for items that are lost or damaged during the shipping process.
Customs and Import Taxes
Customers are responsible for any customs and import taxes that might apply. Kedai Koolcats is not responsible for delays due to customs.
Return Policy
Kedai Koolcats do not accept returns, exchanges or cancellations. However,
please contact us
if there are any problems with your order.
Terms and Conditions
Click
here
to read the full Terms and Conditions.